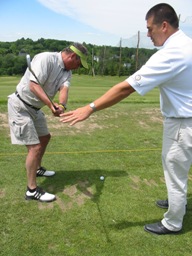 Private Half Hour Lesson $50.00
Series of 5 Half Hour Lessons $200.00
Private Hour $75.00
Series of 5 Hour Lessons $300.00
Group Lesson One Hour (3 to 4 people) $25.00 per student
Junior Half Hour Lesson (for ages 17 and under) $40.00
Series of 5 Half Hour Junior Lessons $160.00
Junior Hour Lesson (ages 17 and under) $60.00
Series of 5 Hour Junior Lessons $240.00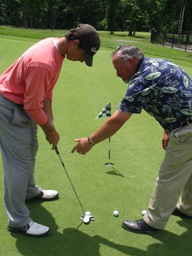 Operation 36
Operation 36 is a long term coaching program designed to progress golfers towards shooting par or better for 9 holes.

Golfers of all ages and abilities can join and begin progressing through the six levels of development. Each golfer will be issued a profile in the Op 36 App where they can view objectives, log golf actions, track progress, and connect with friends in the social activity feed.

Programs are led by trained golf professionals who utilize the Op 36 framework to provide the best environment to help you improve your game and achieve your goals.
Conor Hibbard, PGA Apprentice, Top 50 Op36 Coach
Bill Chisholm, Op36 Certified
Bill Richford, op36 Certified
See www.operation36golf.com website for more info.
PGA Junior League
PGA Junior League Golf continues to grow locally and nationally. We've had a great time in recent years belonging to a league for juniors. We play against other area clubs. We offer Junior Clinics all summer long, please contact the pro shop for details.
See www.pgajlg.com website for more info.
Junior Golf Camps 2023
3 days, 3 hours per day, summer sessions, Ages 7 - 13, maximum of 12 students per class, $190 each