Welcome To John Magill's Vision,
Highfields Golf and Country Club
Per Governor Baker's mandate, The John Henry Tavern will be closed until further notice. Prepackaged food and non-alcohol beverages will be available in the concession and the pro shop. We are closely following the news and will take all recommended precautions during this time.
Coronavirus and Golfer Safety
The health and safety of our golfers, staff and their families is the most important thing to Highfields at this time. We are taking steps to ensure that you have the safest environment possible. We are all hard at work to keep equipment and surfaces continually cleaned. We are sanitizing surfaces throughout the club house and golf carts. We ask that you wash your hands with soap and water for 20 seconds. We are providing personal hand wipes in the pro shop and bathrooms.
*Our staff will be greeting you with a smile or wave, not with a handshake, a hug, a fist bump or elbow tap. We ask you to do the same.
*We ask that our golfers follow social distancing and not gather in groups. Please only come into the pro shop only when you are paying for a round. Remember that even if some of us as individuals feel we are healthy and strong enough to withstand a Coronavirus, we are still at risk of infecting others if we do not all practice safe actions and behaviors during this time. If you are not feeling well or have flue like symptoms, stay at home. We understand if you cancel or do not show up for your tee time.
*We suggest not touching the flagstick. If you need to pull flagstick to retrieve a ball from cup, please use a towel.
* We suggest players bring their own personal hand sanitizer to use throughout their round.
*We encourage players to walk. If you haven't already been in close contact with your playing partner (family member, close friend, rode to the course together, ect.) we ask that between shots alternate one golfer driving and one walking to minimize contact. We DO NOT have enough carts to allow for individual riders. We will try our best to accommodate golfers on an individual basis on slower days, but can not guarantee individual carts for single players. Please call to inquire.
"Relieving stress helps your immune system and we know that physical activity boosts your immune system, so for both mental and physical health, it's good to get activity however you can get it without putting yourself at risk. So anything outside where you're not putting yourself in close proximity to a lot of people can be good for you. Being in nature helps your mental health, as well."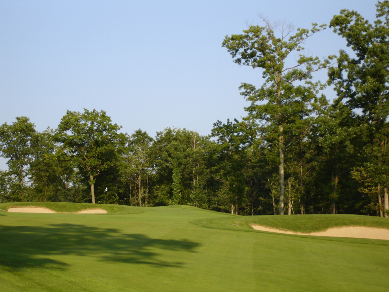 Golf at Highfields
At Highfields Golf and Country Club you'll feel the difference between "playing" a golf course and "experiencing" the game of golf on a course inspired by old New England. Situated on over 220 acres overlooking the Blackstone Valley, Highfields is one of Central Massachusetts finest layouts.