Welcome To John Magill's Vision,
Highfields Golf and Country Club
Surrounded by the natural beauty of majestic oaks and towering pines, Highfields is set among rolling hills with scenic mountain views. HIghfield's Golf and Country Club is an eighteen hole championship course designed by Mungeam Cornish Golf Design and developed by Grafton based Magill Associates. Following it's 2002 opening to high accolades, Highfields has emerged as one of Blackstone Valley's premier public golf courses and event facilities. Discover the charm, grace and challenge of Highfields. From golf tournaments and corporate events to romantic weddings and special occasions, Highfields is where lasting memories are made.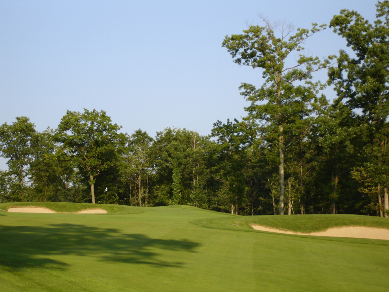 Golf at Highfields
At Highfields Golf and Country Club you'll feel the difference between "playing" a golf course and "experiencing" the game of golf on a course inspired by old New England. Situated on over 220 acres overlooking the Blackstone Valley, Highfields is one of Central Massachusetts finest layouts.