Welcome To John Magill's Vision,
Highfields Golf and Country Club
The J & J Tavern will be open for outside dinning & cocktails starting June 8th
Come and enjoy the view of our 18th green while golfers finish their round or enjoy a breathtaking sunset in the evening!
Kitchen Hours
Monday - Friday 1:00 to 8:00 p.m.
Saturday 11:30 a.m. - 7:00 p.m.
Sunday 11:30 a.m. - 6:00 p.m.
Highfield's is open for play -walking (limited time) single rider carts, or you may ride with a family member living under the same roof.
Driving range is open. Please respect the 6 feet social distancing
Putting green and chipping area are open. Please respect the 6 feet social distancing.
Please call the proshop 508-839-1945 promt 1 or book on line to make a tee time
GUIDELINES FOR GOLFERS AND COURSE
Masks must be worn inside the Club House but can be removed while golfing out on the course or while seated at a patio table.

All golfers must maintain proper social distancing of at least 6 feet at all times.

Groups of players are restricted to no more than 4 players at one time.

Maintenance personnel are permitted to work on the golf course.

Tee Time Policy must be 12 minutes between groups.

.

All golfers must use their own golf clubs. Sharing golf clubs or rental golf clubs is not allowed.

Flagsticks must remain in the hole. Hole liners must be raised so picking a ball out of the hole doesn't occur.

Bunker rakes must be removed, and ball washers must be removed or covered.

Facilities must have readily accessible hand sanitizer.
The Pro Shop is now open at this time for shopping and to collect payment.
Bathrooms are open inside Club House, there are additional outside bathrooms on 5 and on 16. All bathrooms have a sink with running water, hand soap and hand sanitizer.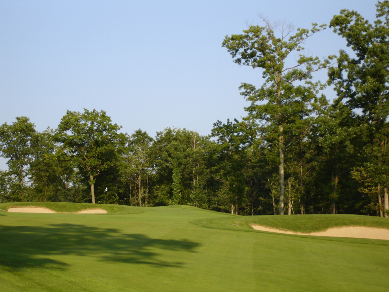 Golf at Highfields
At Highfields Golf and Country Club you'll feel the difference between "playing" a golf course and "experiencing" the game of golf on a course inspired by old New England. Situated on over 220 acres overlooking the Blackstone Valley, Highfields is one of Central Massachusetts finest layouts.